Apply for a Bankruptcy Auto Loan
A bankruptcy auto loan is an affordable way to get you driving today!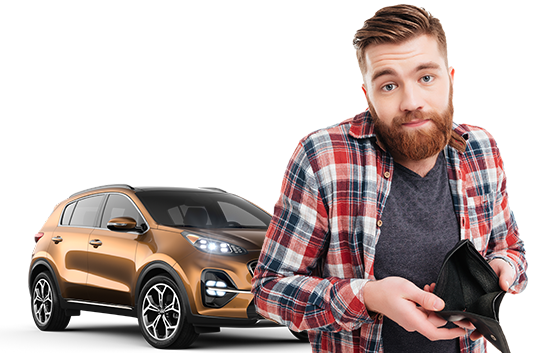 Bankruptcy Auto Financing
Going through a bankruptcy can be very difficult. Many people come out of bankruptcy discouraged by their lower credit score and think it impossible to get approved for credit. This simply isn't the case, and we are here to help. We have a lot of experience working with unique credit situations like yours, and want to make the most of your financial fresh start. Our dealership offers a variety of loans to accommodate all types of bad credit situations, including bankruptcy car loans. These loans are a great way to not only get you driving, but also get you on the road to better credit. We love giving people the second chance they need.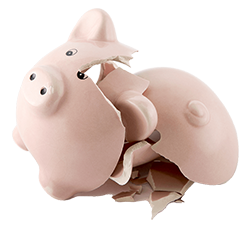 Auto Loans After Bankruptcy
Rebuilding your credit after a bankruptcy may seem like a daunting task. Believe it or not, car loans are a great way to start building better credit. Bankruptcy car loans cater to individuals who have been discharged from a Chapter 7 or Chapter 13 Bankruptcy, and the process to get one is pretty simple.
All lenders have requirements to qualify for bad credit financing, including income, employment, and residency. Here are a few more tips to help:
Check your credit: Before heading to the dealership, check that your bankruptcy discharge appears on your credit report. Also, look for overall accuracy and know your credit score.
Loan amount matters: The less money you borrow, the more likely you are to get approved. Consider getting a reliable, used vehicle – it will save on costs and will last a long time.
Have a down payment: The more you put down, the less you borrow. Typically, subprime lenders will ask for $1000 down or 10 percent of the vehicle's selling price, whichever is less.
Get a Cosigner: Lenders may require a cosigner on your loan. Your cosigner will be risking their credit, so make sure you and your cosigner are on the same page.
Bring your proof of bankruptcy discharge to the dealership. If your bankruptcy discharge hasn't been reported to the credit bureau, you won't be able to apply for a loan. If your bankruptcy ended in dismissal rather than discharge, you will have to wait for your credit to recover. Finally, if you are in the middle of bankruptcy and need a car loan, it's still possible to obtain a loan, but you will need to follow a different process than the one for an already discharged bankruptcy.
Chapter 7 Bankruptcy
In a Chapter 7 bankruptcy, your nonexempt assets are sold to pay down your debt. This process does not take long – usually anywhere from three to six months. However, the bankruptcy filing will continue to show up on your credit report for up to 10 years.
When should you get a car loan with a Chapter 7 Bankruptcy?
Since a Chapter 7 bankruptcy typically lasts a short period of time, more often than not, lenders will advise you to wait before taking out any more loans. They want to ensure that the car you purchase will not become part of the bankruptcy agreement. Once the Chapter 7 bankruptcy has been discharged, however, you can apply for a subprime auto loan – just make sure to bring your discharge papers with you.
Chapter 13 Bankruptcy
A Chapter 13 bankruptcy allows individuals with regular income repay their debts in installments, while allowing them to keep their assets and property. An installment plan is developed under the protection of the court, and typically lasts anywhere from three to five years. Although a Chapter 13 bankruptcy stays on your credit report for up to seven years, there are loans available for individuals who are going through or have been through a Chapter 13 bankruptcy.
Finding an Auto Loan While Going Through a Chapter 13 Bankruptcy
Since most Chapter 13 bankruptcy cases last three to five years, it's not uncommon to need a car during that time. Once you've been connected with lenders who have loan options, you'll need to follow this process to secure your loan:
Obtain a Sample Buyer's Order:

Find a dealer that works with lenders who accommodate buyers with an open Chapter 13 bankruptcy. Get a sample buyer's order for the court to review. The sample buyer's order lists the details of your prospective car loan, including year, make, and model of the vehicle, loan amount, interest rate, etc. The dealership needs to list "or similar" next to your car choice and include the highest possible interest rate you might receive. If your potential vehicle becomes unavailable or you only qualify for a higher rate, it's possible for the court to render your motion invalid, at which point you'll have to begin the process again.

Involve your trustee:

Explain your need for a car to your trustee and give him or her your sample buyer's order. Your trustee will then evaluate the impact of a car loan on your bankruptcy installment plan and decide whether or not you should move forward on the purchase.

Motion to Incur Additional Debt:

Once your trustee has submitted a Motion to Incur Additional Debt, the motion is given to the creditors involved in your repayment plan. Creditors are given the opportunity to object, and there will be a hearing that you may need to attend.

Order to Incur Additional Debt:

If the bankruptcy court approves the Motion to Incur Additional Debt, it becomes an order. The court may make specific stipulations for your car loan, such as determining the maximum loan amount, monthly payment, and interest rate.

Finalize your loan:

Take the order back to the dealership and finalize the terms of your loan with the dealership's finance department.
Getting a Car Loan after Chapter 13 Discharge
The Chapter 13 bankruptcy auto financing process is more streamlined with your discharge papers in hand. All you have to do is apply with a dealership that's able to help car buyers after bankruptcy. They'll send your application to a lender (or lenders) for a loan decision. Similar to bad credit car loans, these lenders set the acceptable terms of your loan, and you'll be able to choose from vehicles in the dealership's inventory that you qualify for.
Options for Existing Car Loans While in Bankruptcy
If you already have a car loan when filing for bankruptcy, you have several options. If you would like to surrender the vehicle and forego paying the loan balance, then you can include it in the bankruptcy filing. If you would like to keep the vehicle, then you either attempt to redeem, reaffirm, or cramdown the loan.
Redemption
To redeem an existing car loan during bankruptcy, you will need to pay off the loan by paying the fair market value of the vehicle in a lump sum. You would need to get approval from your lender first, and it can be difficult to come up with the money to cover this amount, however, it can be a great option for those whose loan amount is greater than the worth of their car.
Reaffirmation
With Reaffirmation, you negotiate with your lender to restructure your existing car loan in hopes of obtaining better terms, allowing you to continue making payments. This option allows you to keep your vehicle without fear of repossession, so long as the payments are made.
Cramdown
A loan cramdown is an option if you purchased your vehicle at least 910 days (2.5 years) before filing for a Chapter 13 bankruptcy. A cramdown is a good option for those with negative equity on their loan, as it reduces your loan amount to the fair market value of the vehicle.
Deciding what to do with your car loan when filing for bankruptcy is a difficult decision. Please seek advice from legal counsel and carefully consider all your options before making a decision.
Simple to Use, Easy to Get Started
Start rebuilding your credit today. Let us help.
The Right Dealership for Bankruptcies
After going through a bankruptcy, your credit score will most likely be low, but your debts should all be cleared. Bankruptcy places you in a position to make a fresh start. A great way to rebuild your credit is by obtaining an affordable car loan and making monthly payments.
It's important to find a dealer that specializes in bad credit loans. At Northeast Car Connection, we cater to those who need bad credit auto financing by offering an array of options to accommodate different bad credit circumstances. We help people get into a car they can afford with a loan they need.